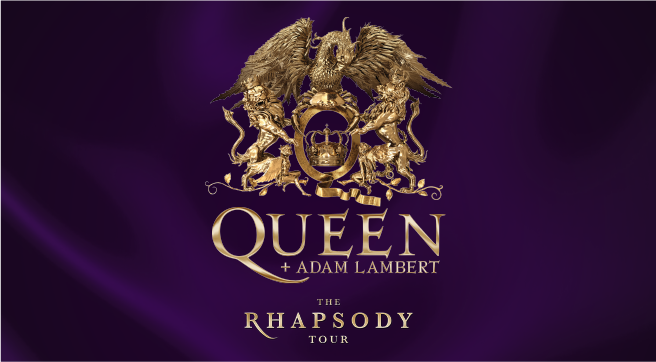 In compliance with the medical emergency set to prevent COVID-19 from spreading, the only Italian concert of Queen + Adam Lambert scheduled on May, 24 2020 at Unipol Arena in Casalecchio di Reno, Bologna, has been rescheduled for May, 23 2021 at the same venue.
If you already bought tickets, those will be valid for the new date.
This event is eligible for refund through voucher as provided by Article 88 of the Decree Law No. 18 dated March, 17 2020, converted to the Law 27/2020, as amended by the Decree Law No. 34 dated May, 19 2020 (Article 183 Paragraph 11). We kindly invite you to send your request for refund through voucher no later than June, 30 2020 by selecting the Queen + Adam Lambert event from the drop-down menu.
The name change and resale services for Queen + Adam Lambert's concert have been momentarily suspended. Further updates will follow.
Addressing fans, Brian May said:
"We're very sad to announce the postponement of our summer shows in Europe, although in the present crazy state of the world, it cannot be a surprise to our fans. Those incredible scenes at our concerts just over a month ago now seem like an impossibly distant dream. We were so lucky to be able to complete that tour, running just ahead of the wave that was about to break on us. I know many of our fans are having similar moments of disbelief and bewilderment out there. Of course we would have gone ahead with the dates had it been humanly possible. The good news is that we do NOW have a PLAN B ready to roll. If you hold on to your tickets they will be valid for the rescheduled shows. God willing, we will be there with bells on!"
Drummer Roger Taylor responded to the postponement saying:
"We're all in this together. Devastating! Boringly frustrating! Scary and upsetting! But...pick ourselves up, dust ourselves down...start all over again!!! Be well....take care...coming right back at you as soon as we possibly can!!! Much love...Roger T xxx."
Singer Adam Lambert added:
"I am very disappointed that we won't be touring Europe as planned, but we have to look after each other and put everyone's health first. Look forward to getting out there when it's safe."